Tip for wrappers 20 pence
100 % organic
Certified pepper sourced directly from our farmers in Cambodia for fair prices.
Manually checked
In the Czech Republic, we check each peppercorn again and pack it in the highest quality packaging.
We aim to do good
Part of our profits go back to Cambodia as we try to help this country in various ways.
Types of Kampot pepper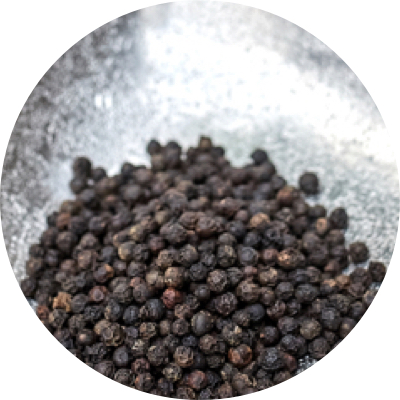 BLACK PEPPER
This is harvested, unripe, at the beginning of the year when the grains are green. Black colouring occurs as the corns dry in the sun.
Show use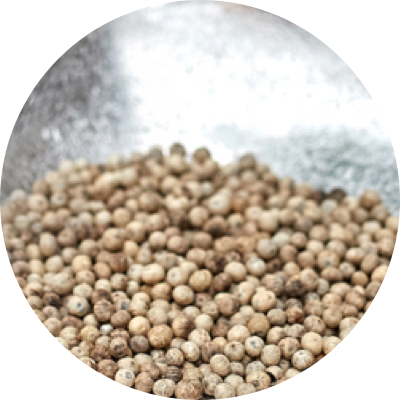 WHITE PEPPER
This is a champagne among peppers which has nothing to do with the white pepper you know. The white pepper you buy in shops here is just peeled unripe black pepper which tend to get musty and thus nobody likes it. The genuine white pepper is peeled from ripe red one (it is its seed) and so it gets its specific qualities for which it´s sought by top chefs all over the world – the white pepper opens up taste buds and multiplies the taste of each ingredient.
Show use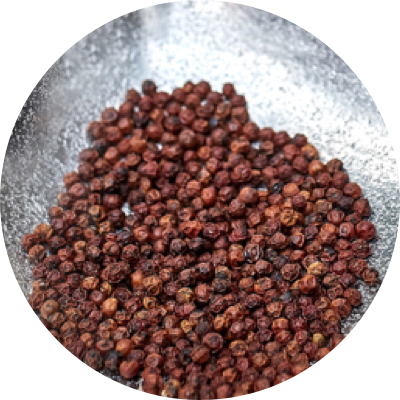 RED PEPPER
Genuine red Kampot pepper is unique in the world. It is extremely rare and grows only in a few places in the world. It is harvested fully ripe at the peak of the pepper season and thanks to its long ripening it is full of fructose, which gives it a unique sweet-fruity taste. The so-called "red pepper" (which is actually pink) we can find in the Czech Republic is not pepper at all and is so incorrectly labeled. It is a Brazilian peppercorn that grows in a tree and is popular for its colour.
Show use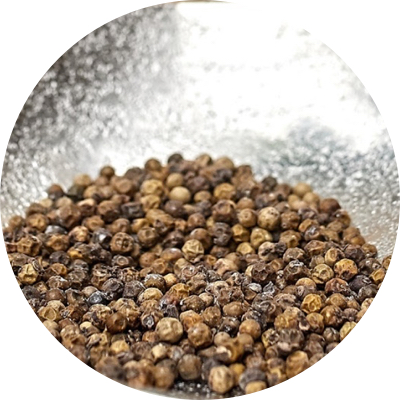 LYOPHILIZED PEPPER
Fresh green Kampot pepper freeze-dried in the Czech Republic! A special process of lyophilization for keeping the maximal quality, freshness and taste accents of genuine fresh Kampot pepper from Cambodia right to your plate. 100% organic fair-trade product collected with love. When mixed with oil or another liquid, the peppercorn absorbs the liquid and then tastes like fresh. Do not put it in grinder, use it whole or crushed in mortar.
Show use
Certificates of authenticity of Kampot pepper
Authentic Kampot Pepper must always be accompanied by four compulsory certificates that determine its quality, uniqueness, and origin. In addition, a 'Lot Number' must always be stated on the packaging. This number allows the pepper to be tracked right back to the specific farmer that produced it.

Trademark
Proves the origin and quality of Kampot pepper. There are many cheap copies all over the world, named for example pepper from Kampot, pepper Kampot or pepper from Cambodia, which, however, have nothing to do with the real Kampot pepper. So, if your pepper doesn't have all four certificates and a lot number, it's not the genuine Kampot pepper.

Protected Geographical Indication
Kampot Pepper became the first Cambodian product and the only pepper in the world to be given this status, similar to Champagne in France. It is a guarantee that your pepper has been grown in the most appropriate climatic conditions in the world, complying with the strictest standards of farming methods and techniques.

External control
The international regulator, Ecocert, is one of the largest certification companies in the world. It checks and certifies products containing natural materials resulting from organic farming. At the same time, it grants PGI status to Kampot Pepper.

Specification of a given protected geographical indication
A specific list of rules that a given country must meet within PGI, from planting the crops to tracking the peppercorns. In Cambodia, the emphasis is on strict organic compliance and a ban on all chemical fertilizers.